Get the most interesting anecdotes of the legendary black widow of the city of Medellin, the mafiosa Griselda Blanco, visiting the places most frequented by the widow, the place of the shooting that ended her life, her neighborhood and places where she met with her assassins in this guided tour of representative sites.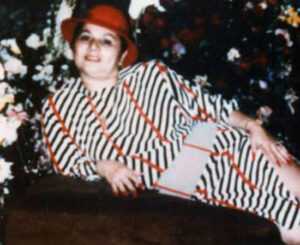 We offer you an introduction to the history of the criminals and gangsters of Medellín, escape to the underworld of the mafia while you learn from the godmother of coca, a tour narrated by our local guides with visits to the place where he grew up and started his drug empire, We will see their properties and some of their emblematic sites, on a tour full of stories of one of the most feared and heartless women in drug trafficking, known as the black widow and godmother of drugs, who was one of the first people to open the route of drugs from Colombia to the US and who later exploited Escobar to build his empire, which proved to be the most feared woman and patron of Escobar
-Consider the site of the massacre of the black widow.
-Admires the eccentricity of Griselda Blanco's taste for properties.
-Barrio Antioquia where he began his criminal career
-Get to know the underworld of this famous criminal in Medellin and the world during a fantastic 3-hour tour and how these most well-known drug lords in the world lived in the city.
It includes:
Private transportation with bilingual guide (English or Spanish)
3 hours tour.