CITY TOUR PABLO ESCOBAR TOUR Pablo Escobar Gaviria "the king of cocaine", was the most important drug trafficker in the world…
PABLO ESCOBAR TOUR - NARCO TOUR MEDELLIN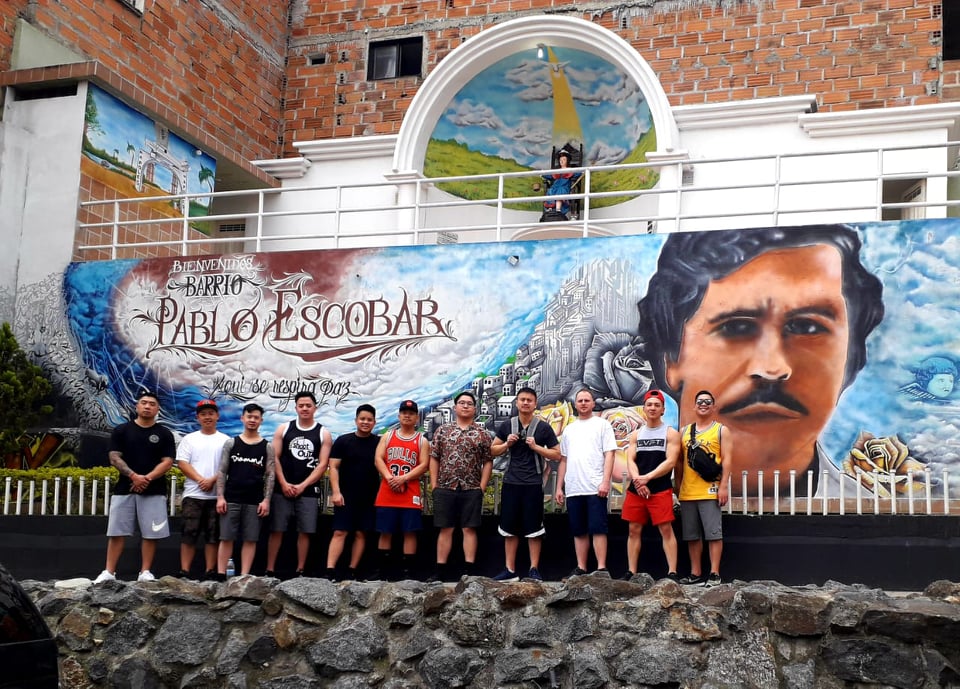 Pablo Escobar Gaviria "the king of cocaine", was the most important drug trafficker in the world, he was responsible for sowing violence and death in Colombia. At the same time he was idolized and feared by many people who saw him as a benefactor. Now Available: The 'Pablo Escobar Tour'. Contact us for more information.
Just as there are phenomena that compel discouragement and despair, I do not hesitate for a moment to point out that the Colombian spirit will be capable of advancing towards a more egalitarian, fairer, more honest and more prosperous society.
.
Last editorial signed by Guillermo Cano., published on December 17, 1986.
Pablo Escobar Tour 
Duration: 3 hours.
The tour begins in the 'Los Olivos' neighborhood, the place where the capo was assassinated.

Visit Pablo Escobar Park (ruins of the Mónaco building), which once contained works of art, the capo's car collection, sports fields and other luxurious possessions of the narco.

See buildings such as the Monterrey shopping center, Rio Sur and the Dallas and Ovni buildings, which were luxurious possessions of the narco and in which meetings between the Medellín cartel took place




Visit the most exclusive MonteSacro cemetery in Medellín, most visited for the tomb of drug lord Pablo Escobar Gaviria, where they write messages in memory and in tribute to the head of the Medellín Cartel.
The tour ends in the Pablo Escobar neighborhood, which includes 800 houses and a church donated by the capo in which 16,000 inhabitants live. It is located on the eastern slopes of this city to accommodate people who lived in a dump 1982 this project was called Medellín no slums
It includes:
Private transportation with bilingual guide.