Visiting the Hacienda Napoles theme park is a day to get to know one of the main tourist sites in the municipality of Puerto Triunfo in the Middle Magdalena Sub-Region of Antioquia.
Enjoy a 3,000-hectare farm that is in the hands of the Colombian State, converted into a theme park and which belonged to the "king of coca" Pablo Emilio Escobar Gaviria and is now owned by the municipality of Puerto Triunfo and Inpec, where currently there is a jail.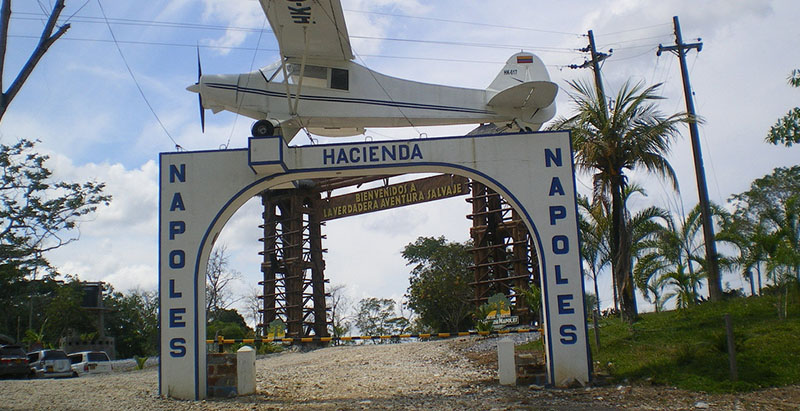 Hacienda Napoles offers tours of the house-museum that exhibits images and memories of its former owner, exotic animals brought by the capo, the hippopotamus park, the Jurassic park, coliseum, airstrip, African museum, memorial house museum can be seen. , butterfly farm, stables, we will enjoy an ecological walk and we will tour the Biolandia knowledge park, Return to Medellín in the afternoon.
Duration: 12 hours.
It includes:
Private transportation with air conditioning
Bilingual guide driver (Spanish-English)
Tickets to Hacienda Park